Did you know that Apple Pay makes Bitcoin buying very convenient? In the US alone, there are 120 million iPhone users , which makes up about 49% of smartphone users . Thus, the ability to buy Bitcoin with Apple Pay comes in handy.
Apple Pay facilitates a trusted payment option to help you reinforce each transaction's accountability and security. Furthermore, it has a user-friendly interface ensuring an easy and fast Bitcoin purchase process. Below we'll expound more on how to buy bitcoin with Apple Pay via the best crypto exchange platforms.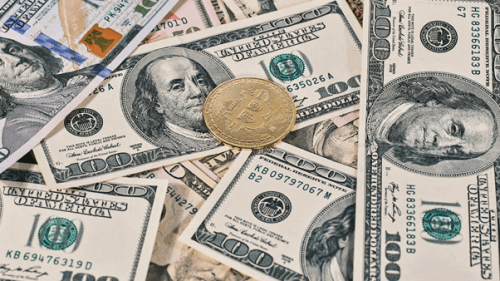 What is Apple pay?
Apple Pay offers incredible iOS device payment technology and eliminates one's need for bank cards or cash. It allows you to make payments using your Apple Watch or iPhone.
In addition, the platform supports several debit and credit card providers, including MasterCard, Apple Card, and Visa. The iOS payment technology also works effectively with federal payments.
The best platforms to buy bitcoin with Apple pay
Millions of individuals around the globe actively use Apple devices. Thus, making Apple pay a popular means of payment. Furthermore, Bitcoin currently dominates the cryptocurrency world . But despite its extensive coverage, most do not know the best platforms to buy Bitcoin using Apple Pay. Here is a quick overview of the best platforms to buy Bitcoin with Apple Pay.
Moonpay
Paxful
Coinmama
Coinbase
CEX.IO Mobile App
Buying bitcoin with Apple pay via MoonPay
MoonPay provides one of the best platforms where users can buy Bitcoin with Apple Pay . You can use it to buy Bitcoin from your local currency. The platform works in over 150 countries globally. 
One incredible thing you can look forward to with MoonPay is the safe purchase of Bitcoin. The platform employs strict measures to ensure security. Furthermore, Moonpay promotes a seamless and fast user experience. Here is a comprehensive overview of buying Bitcoin with Apple Pay via MoonPay.
Go to the MoonPay Website
Then go to Buy Crypto
From there, choose "Buy Bitcoin."
Then use your Apple ID to log into MoonPay
From there, key in your payment information and wallet address
Receive your Bitcoin
Buying bitcoin with Apple pay via Coinmama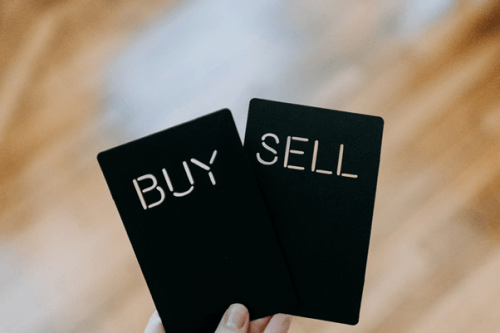 Bitcoin provides an incredibly lucrative investment . The trick lies in knowing the best way to purchase cryptocurrency. Platforms such as Coinmama come in handy in the buying process. Coinmama is currently present in 188 countries.
The platform allows users to buy Bitcoin with Apple Pay. It sends coins instantly after payment, as it is very easy to use. With Coinmama, you will require a wallet to receive the Bitcoin you purchase. The minimum amount you can deposit on Coimama is $30, and you will incur a charge of 5% or less.
The charge will depend on things such as market conditions or order size. Here are steps you can follow to purchase Bitcoin with Apple Pay using Coinmama:
Get a Bitcoin Wallet
On the homepage, choose the Bitcoin amount you want to purchase
Click on "Buy"
Fill in your personal information and use a Photo ID to confirm your identity: Coinmama will take a few hours to complete the verification.
On the form, copy your Bitcoin address
Choose Apple Pay as your means of payment
Finish the purchase
Buying bitcoin with Apple pay via Paxful
One of the primary benefits of buying Bitcoin with Apple Pay via Paxful is no purchase fees. However, there are high seller premiums and low purchase limits. Paxful founders created it in 2015 . It connects Bitcoin's sellers and buyers through several payment methods, such as Apple Pay.
Cryptocurrency such as Bitcoin offers an excellent solution for secure and anonymous online transactions . For it to work efficiently, you must know the best way to use technologies such as Paxful. Here is a simple list of how to purchase Bitcoin with Apple Pay via Paxful.
Create a Paxful account, then verify whether all details are correct
Choose Apple Pay as your means of payment
Select the type of currency you want for the exchange rate
Proceed to Offer Searching, then choose a seller
Click Buy on your selected seller
Key in the amount you want to buy
Follow the payment instructions
Then click on the button "Mark as paid."
The Bitcoin seller will release the cryptocurrencies to the Paxful wallet.
Buying bitcoin with Apple pay via Coinbase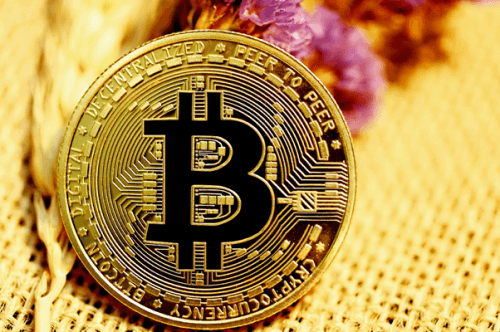 Coinbase currently ranks as one of the best and most secure online cryptocurrency exchange platforms. It enables you to buy Bitcoin with Apple pay. The Coinbase website is incredibly user-friendly and ensures you can take a few minutes to open an account.
Coinbase is incredibly convenient for Apple Pay users. It allows them to hold Bitcoin in their Coinbase wallet. Coinbase also involves two-factor encryption and authentication. It can sustain 98% of your tokens in its cold storage. Here are simple steps you can use to buy Bitcoin with Apple Pay using Coinbase.
Go to the Coinbase Website and open an account: You can do so by filling in your personal data, including your password and username.
Choose payment method or deposit funds: If you have a Mastercard or Visa in your Apple Wallet, you can automatically use Apple Pay to purchase Bitcoin on Coinbase.
Go to the dashboard and Click Bitcoin
Choose Trade
Go to Buy Bitcoin: Key in the amount you wish to invest. Then choose "Add payment method."
Choose Apple Pay
Confirm your purchase order
Coinbase will then credit the BTS to your account instantly.
Buying bitcoin with Apple pay via CEX.IO mobile app
CEX.Io mobile app provides users with a wide range of services and tools to help in their crypto investment journey. Purchasing Bitcoin with Apple Pay through the app is one of its best tools. You first need to link your credit or debit card to your Apple Pay account.
The amount available is what you will use to make the purchase. Connecting your cards to the Apple pay account facilitates easy and fluid transactions to take place. After you complete the linking process, follow the below steps to purchase Bitcoin using Apple Pay via CEX.IO:
On CEX.IO mobile app's home screen, choose Bitcoin
Then select the currency you need to make the exchange
From there, enter the amount of Bitcoin you want to buy
Click Buy Now
Select Apple Pay as your means of payment
Complete the purchase process by clicking on the box to confirm your agreement to the term of use
Why choose Apple pay to buy bitcoin?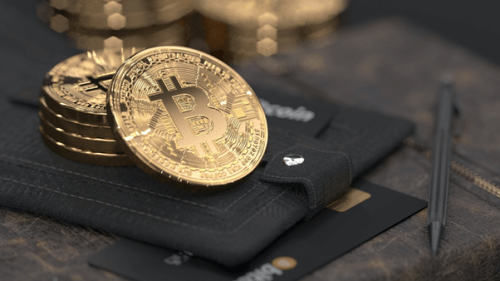 1. You can use other devices to make purchases
Apple Pay goes beyond your smartphone. You can use your iPad, Mac, or Apple Watch. Thus, you do not necessarily need to invest in Bitcoin on your phone.
2. Simplified payments
Apple Pay allows simplified payments to take place. To use the platform, you only need to make purchases through the Touch ID of your phone. Furthermore, you do not need to carry your credit or debit cards to make payment purchases. The simplified payment processes make Bitcoin transactions to be relatively straightforward.
3. Guarantees 100% privacy
One thing you can be sure of is that Apple will not track any of your purchases. It will not store information. Thus, you can invest in Bitcoin anonymously. Apple pay also guarantees protection from hackers. Therefore, you can enjoy 100% protection.
4. Secure payment method
You will not need your credit or debit card number to make purchases. Thus, there is less chance of your information theft. Apple Pay does not use your card number to complete specific transactions. Instead, it utilizes a token referred to as the "device account number." Therefore, there are fewer chances of security breaches.
Apple Pay is a very upfront app. It does not include any additional or hidden charges. Apple collaborates with major banks and issuers of credit cards to offer the best user experiences.
6. It facilitates offline payments
You can use Apple Pay to make offline payments. For instance, you can still use your phone to make Bitcoin payments if your phone is in airplane mode.
Final Thoughts
Apple pay provides affordable, secure, and fast transactions. You can use the platform to deposit your fiat amount into your chosen crypto exchange account. One thing you need to note to remember is that Apple Pay applies to Apple users only.
FAQ's
1. How can I purchase Bitcoin with Apple Pay?
The process of buying Bitcoin with Apple Pay is relatively straightforward. You only need a cryptocurrency trading platform that allows Apple Pay as a means of payment. With the platforms, you can use your Apple Pay to deposit your currency and then utilize the funds to purchase Bitcoin. The top platforms you can consider using are MooPay, Paxful, Coinmama, Coinbase, and CEX.IO Mobile App.
2. Why should I purchase Bitcoin with Apple Pay?
Apple pay provides one of the best methods to buy Bitcoin. It is easy to use. If you have no user experience, you will not need much time to learn how to use it. Apple pay also allows for fast transaction processes and charges no fees.
3. How do I select which crypto exchange to use?
Choosing the right exchange for you to use to buy Bitcoin with Apple Pay is relatively easy. You only need to note which conditions work best for you. The primary thing to consider is the acceptable country of use. 
For instance, Paxful is perfect for anyone from anywhere around the globe. If you want to buy large Bitcoin amounts securely and safely and are in the US, Coinmama is ideal.
 Author bio: Cosmas Mwirigi
Cosmas alias Cosii-Riggz is a technology enthusiast and SAAS writer who helps clients understand products by explaining services for businesses. 
He has been featured on websites such as PV Magazine and Bitcoin Kenya. He likes traveling to new places and exploring what's new on the internet.
The post How To Buy Bitcoin with Apple Pay? appeared first on Productivity Land .